This is an archived article and the information in the article may be outdated. Please look at the time stamp on the story to see when it was last updated.
A missing 13-year-old boy from South Los Angeles has been found safe, police and the boy's mother said.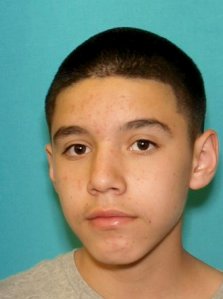 Daniel Marquis Bell was last seen taking out trash in an alley near his Leimert Park home on Wednesday, according to the Los Angeles Police Department.
Daniel was found about 2:30 p.m. at a restaurant near the intersection of 60th Street and Crenshaw Boulevard.
The boy had apparently run away.
Before being reported missing Daniel was last seen in the alley on 2825 West Vernon Avenue wearing a red sweater, red shirt, black white and gray camouflage pants and blue slippers.
Daniel's mother, Maria Smith, said she went to go check on him about an hour after he threw out the trash, and realized he was missing.
Police dogs tracked Daniel's scent to the trash bin, but that's where it ended, officials said.
Daniel was described as being a straight A student who has not been diagnosed with a mental illness.