This is an archived article and the information in the article may be outdated. Please look at the time stamp on the story to see when it was last updated.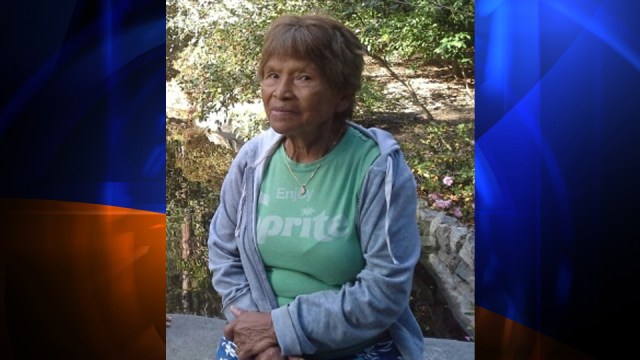 Pasadena police on Saturday were asking for the public's help in finding a missing elderly woman who suffers from dementia.
Edie Pineda, 79, walked away from her residence about 6 p.m. and had no known destination, according to a statement from the Pasadena Police Department. She was last seen in the 100 block of South Allen Avenue, possibly wearing a blue sweater, black pants and black shoes.
Pineda was described as approximately 4 feet 10 inches, 100 pounds, with brown hair, brown eyes and a medium complexion, authorities said. She speaks English and Spanish.
Anyone with information about her whereabouts is asked to call the Police Department's on-duty watch commander at 626-744-4620 or 626-744-4241.