This is an archived article and the information in the article may be outdated. Please look at the time stamp on the story to see when it was last updated.
A  missing Loyola Marymount Student has been found safe and was set to reunite with his family Saturday night, according to police and campus officials.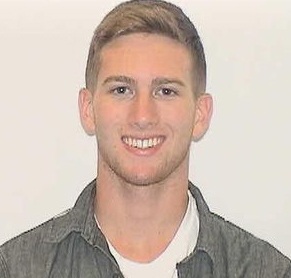 Austin Bruns, 19, of Sacramento, was initially reported missing by the school about 5:30 p.m. Friday and was last seen near his dorm on the Westchester-area campus, according to a spokesman for the Los Angeles Police Department's Pacific Division.
LAPD classified him as a "critically missing" person because he is under 21, a student from outside the region, and in need of medication.
Bruns' father, Scott Bruns, said in an interview Saturday morning that they had gotten into an argument during a phone conversation the previous evening.
The elder Bruns said he became concerned and flew to the Los Angeles area from Sacramento after hours passed without word from his son.
He got emotional as he spoke about the search for this then-missing son.
"They have a pretty intense search going on at the campus, with scent dogs," Scott Bruns said, his voice cracking with emotion. "We just want to get the word out. If someone sees him, please call us."
LAPD officials had interviewed Austin Bruns' dorm mates in an effort to gain information about his possible whereabouts, and police had checked local beaches as part of the search.
Amid the frantic search, his family, desperate to be reunited with him, released a statement late Saturday afternoon.
"The Bruns family would like to thank the Loyola Marymount Community, LMU public safety team, and LAPD for the overwhelming display of love and support," the statement read. "We are profoundly sad and heartbroken that we are unable to locate Austin at this time. We want him to know how much we love him and want to see him safe. If anyone has any information regarding Austin or his whereabouts, please let us know. We love you buddy."
Nearly 200 students attended a prayer student held on campus for the freshman student majoring in film production.
Hours later Bruns was located in Santa Monica, according to LAPD, which did not immediately release any other details about the circumstances in which he was found.
The family has also not given any further statements.
KTLA's Tracy Bloom contributed to this story. 
More Video: