This is an archived article and the information in the article may be outdated. Please look at the time stamp on the story to see when it was last updated.
Police found hundreds of snakes, many of which were dead, Wednesday morning at a house in Santa Ana, and the home's owner was taken into custody, officials said.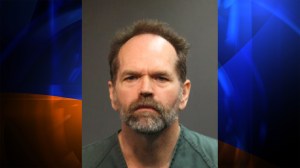 The grim discovery was made while officers were executing a search warrant in the 2900 block of Fernwood Drive (map), said Santa Ana police Cpl. Anthony Bertagna, who described the smell inside the house as "terrible."
"In excess of 300 to 400" reptiles, all believed to be pythons, were found "in various stages of decay," Bertagna said. One expert told the L.A. Times that the surviving snakes were worth up to $100,000.
"There's also rats and mice. The standard of the care and feeding of these snakes is not up to par," he said.
The owner of the house, identified as 53-year-old William L. Buchman, was taken into custody and booked into Santa Ana jail on suspicion of animal cruelty.
He was believed to be a teacher at an elementary school in Newport Beach, police said.
"At this time, his arrest is a police matter and does not involve the school or district," said Newport-Mesa Unified School District spokeswoman Laura Boss in an email. "The district has assisted the school in providing an appropriate teacher substitute to cover Mr.Buchman's class until he resolves his personal matter."
Forest Long, Sr., a next-door neighbor, said his wife had literally been sickened by the stench from the the snake-filled house.
"It's been very hard. … And then we have company. Our neighbors just walk by, and the smell is there, and we didn't know what it was," Long said.