This is an archived article and the information in the article may be outdated. Please look at the time stamp on the story to see when it was last updated.
Huntington Beach detectives on Sunday were investigating the shooting death of a man whose body was found more than nine hours after a caller reported hearing firecrackers and yelling nearby, authorities said.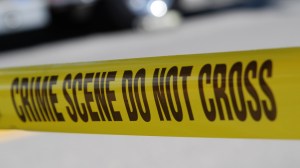 About 11 p.m. Saturday, the Huntington Beach Police Department received a call reporting the disturbance near the intersection of Memphis Avenue and Alabama Street (map), according to a news release. Officers responded to the area several minutes later but did not discover anything unusual, police said.
About 8:30 a.m. Sunday, officers responded to the 200 block of Memphis Avenue (map) regarding suspicious circumstances, the news release said. They arrived to find a deceased man in his 40s who appeared to have died as a result of gunshot wounds.
An autopsy by the Orange County sheriff's Coroner Division was pending.
The unidentified victim was in possession of a black beach cruiser, according to investigators. However, it was unknown if the victim was the owner of the bicycle.
The man's time of death "appears to be consistent with the time of the call of firecrackers the previous evening," the release said.
Anyone who may have seen or heard anything unusual or who has information related to the incident is urged to call 714-960-8825 or the Huntington Beach Police Department's tip line at 714-375-5066.
Anyone wishing to remain anonymous should call Crime Stoppers at 855-847-6227. Tipsters may also contact Crime Stoppers by texting to phone number 274637 with a cellphone. All text messages should begin with the letters "OCCS."