This is an archived article and the information in the article may be outdated. Please look at the time stamp on the story to see when it was last updated.
Police have recovered a number of jewelry items involved in a probe of an Irvine jeweler accused of stealing wedding and engagement rings from at least four local couples, estimated to be worth $40,000 altogether, authorities said Wednesday.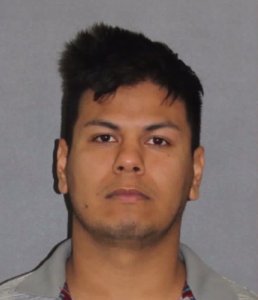 Three rings tied to the case were discovered in a Costa Mesa pawn shop about a week after Daniel Cervantes, 27, was arrested last Thursday on suspicion of seven counts of grand theft, according to a Facebook post from the Irvine Police Department. At the time of his arrest, Cervantes had refused to disclose the whereabouts of the items, officers previously said.
One of the jeweler's alleged victims saw a news report regarding the case of Nicole Sarber and Julio Cuellar, whose family heirloom, 2-carat platinum diamond ring had been stolen when Cuellar gave it to Cervantes to clean in preparation for his marriage proposal. The second victim called police to alert them that he had found his stolen property at the Costa Mesa pawn shop, officials said.
Upon visiting the store officers located two rings that had been tied to Cervantes under the existing accusations, as well as a ring that belongs to a new victim, police said. Investigators identified additional items Cervantes had sold to the shop but have not yet determined whether those were stolen as well.
One of the rings recovered was Sarber's antique diamond engagement ring, according to Irvine police's Facebook post.
All of Cervantes' victims were referred to him by friends or had a personal relationship with him, authorities said, and in each case victims' weddings were delayed due to the missing rings. He carried out the alleged activities while operating under various business names, including Diamonds are Forever and Cervantes Jewelers, officials said.
Detectives are looking for other victims that could be tied to the case. Anyone with information can contact Irvine Police Detective Kristi Valentine at 949-724-7188 or kvalentine@cityofirvine.org.