This is an archived article and the information in the article may be outdated. Please look at the time stamp on the story to see when it was last updated.
Authorities are searching for a man suspected in a series of armed robberies MetroPCS stores and small businesses in Santa Ana, mostly along Main Street.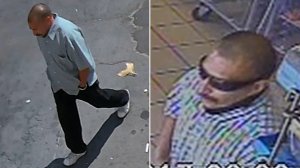 The robbery series began April 19 when a man walked into the MetroPCS located at 1453 S. Main St., according to a statement from the Santa Ana Police Department.
The man continued his activity Wednesday, hitting a MetroPCS store on Grand Avenue around 1 p.m., police said, bringing the total of robberies connected to him to eight.
Detectives have not been able to identify the man, who they say committed a second robbery at the Main Street MetroPCS location on Aug. 22 and two additional robberies at the MetroPCS store on First Street on July 17 and Aug. 10.
After the string of MetroPCS robberies, investigators believe the same man began targeting small businesses in the same area. Pan Dulce Bakery on East 17th Street was robbed Aug. 27, and Tri Income Tax and Gaby's Fashion on Main Street were hit Aug. 31 and Sept. 1, respectively, according to police.
At least three of the incidents were caught on video.
Each time, the man enters the store armed and with the bottom half of his face obscured by a bandana. Security cameras were only able to capture his face on two occasions, officers said.
He nervously and aggressively brandished his gun at the stores' employees, and at times the confrontations did become violent.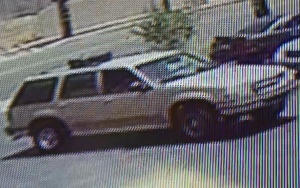 In Pan Dulce Bakery, the man can be seen holding a female customer at gunpoint while demanding the cashier give him money.
At Tri Income Tax, the female employee appeared to be alone at the business when the man rushed in with his gun pointed at her. At one point, he can be seen striking her on the head with the weapon while struggling for her purse.
During the July 17 MetroPCS robbery, he was seen using a gold or beige Ford Explorer, police said.
He is described as a Latino man in his 30s of medium build with a buzz cut. He is around 5 feet 9 inches tall and weighs about 180 pounds. He was seen with a mustache and on each occasion wearing various short-sleeve, button-down shirts with dark-colored jeans and carrying a chrome semiautomatic handgun.
Anyone with identifying information about the man can contact Santa Ana Police Detective Greaver at 714-245-8362 or DGreaver@Santa-Ana.org. Information can be submitted anonymously via 855-TIP-OCCS.