This is an archived article and the information in the article may be outdated. Please look at the time stamp on the story to see when it was last updated.
Police on Friday arrested a man suspected of fatally shooting two men at a West Hills park hours after releasing photos of him.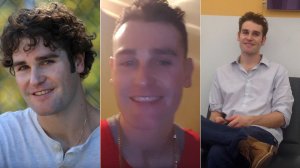 Los Angeles Police Department officials said one of the victims told officers Ryan Conrad, 31, had shot him at Shadow Ranch Park on Wednesday. That victim, Cesar Ascencio, 42, was rushed to a hospital and later died. The other victim, a 27-year-old man, was declared dead at the scene. Conrad was arrested in the 1400 block of Crenshaw Boulevard in Torrance about 4:30 p.m., LAPD officer Drake Madison told KTLA. One of Conrad's attorneys, Robert S. Ernenwein, told KTLA his client surrendered outside their offices at 1405 Crenshaw Blvd. after police came to the building. Conrad plans to enter a not guilty plea if charges are filed against him, according to Ernenwein. "We plan to mount a vigorous defense for him," he said. The victims' families told police the two victims were playing basketball in the park, Detective Dave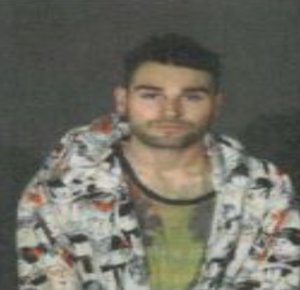 Peteque said during a news conference Friday. An argument between the victims and the suspected shooter escalated into a shooting, but it is unclear what the men were fighting about. A handgun that was used in the crime has not been recovered. A witness who was with the group is being interviewed in Riverside County as police continue to piece together what occurred in the park. A motive behind the shooting remains unknown, but police said the men knew each other and the incident was not random or gang related. Peteque said Conrad has ties to the San Fernando Valley, Los Angeles and Orange County before he was arrested in Torrance. The detective added that Conrad has previously been arrested, but he does not have any prior felonies.