This is an archived article and the information in the article may be outdated. Please look at the time stamp on the story to see when it was last updated.
Police have identified two women who were fatally shot in a Covina home Sunday.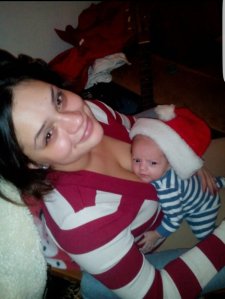 Lynda Fick, 70, and Nicole Biewener, 23, were killed and Biewener's 2-year-old son was shot in the back, said Covina police Lt. Rick Walczak.
Related: A GoFundMe account has been set up for Biewener
The toddler is in the hospital with serious internal wounds, Walczak said.
Police arrested Lucas Doi Fick, 36, the older woman's son who lived with her in the Covina house, on charges of being a felon in possession of a weapon. Fick, a drug violation parolee with a lengthy criminal history, was being held without bail.
Click here to read the full story on LATimes.com.