This is an archived article and the information in the article may be outdated. Please look at the time stamp on the story to see when it was last updated.
A shooting at UCLA Wednesday morning that prompted an hours-long tactical search was determined to be a murder-suicide, LAPD Chief Charlie Beck said.
He said many questions remain unanswered, but the campus is safe.
Classes were canceled for the day and are expected to resume Thursday. No other injuries were reported at the school.
The shooting occurred about 10 a.m. in a small office in the Engineering IV building where two men were found dead, Beck said.
A firearm was recovered at the scene.
Los Angeles City Councilman Paul Koretz told a KTLA reporter that the victim appears to have been a professor.
"It appears to be a UCLA professor who was the victim. I haven't heard anything about the gunman yet," Koretz said.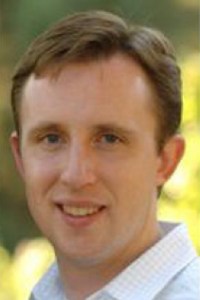 Police had not identified either man, but students and colleagues told KTLA the professor was 39-year-old William S. Klug.
LAPD spokesman Capt. Andy Neiman told the Times that a note was found near the victims.
"There is some writing at the scene, but we don't know what the connection is, if any," Neiman told the Times.
The shooting was originally reported at Boelter Hall. Students were alerted of a possible shooting via BruinAlert text message and email and were told to shelter in place as officials swarmed the area to look for the shooter.
The massive multi-agency response included personnel from the Los Angeles Fire Department, FBI, and the Bureau of Alcohol, Tobacco, Firearms and Explosives.
About 100 LAFD firefighters were on the scene, including Tactical Emergency Medical Support teams, according to the agency.
Fire Department spokesman Peter Sanders described the EMS teams, working in conjunction with the LAPD and FBI, as "paramedics that are trained to work closely with the SWAT teams to render medical aid."
The city of Los Angeles was on tactical alert as of 10:30 a.m., according to the LAPD, and motorists were asked to avoid the campus.
Speaking to reporters at the campus, LAPD Capt. Andy Neiman emphasized that the citywide tactical alert was a protocol for the department to allocate resources throughout its divisions.
"It does not mean that there's something going on in all parts of the city," the captain said.
Aerial video from Sky5 shows several ambulances and fire trucks on and surrounding the campus. SWAT were also seen running on the campus and in armored vehicles.
Students inside buildings described tying belts to doors and pushing tables against entrances in order to feel safe while authorities searched for the shooter.
People leaving buildings and getting out of the area were asked to put their hands on their heads and some were searched as a precaution, aerial video showed. Police went room to room in the surrounding buildings and escorted people out. Many were asked to kneel down as an officer with a rifle searched their belongings.
Steve Moore, a former FBI special agent, described the difficulty faced by law enforcement officers in securing the sprawling campus.
"If you want to search (a) four-bedroom house carefully enough to ensure, as if somebody's life depends on it, that nobody is in that house, it's going to take eight or nine SWAT officers an hour to do that," Moore said. "Now imagine a 10-story, 15-story building — whether they're classrooms or dorms — imagine also that you have to check every crawlspace, every overhead in the buildings."
Scott Waugh, executive vice chancellor and provost for the university said the lockdown went smoothly and he is confident the situation has resolved itself.
He added that school officials will continue to examine their security procedures to ensure that students are safe.
In an afternoon press conference at the campus, Waugh said his heart goes out to relatives and friends of the two men.
"Our campus remains in a state of sorrow," he said.
Classes are expected to resume Thursday, except for those in the engineering department, and commencement will also remain as scheduled for next Friday.
UCLA is making counseling services available to students, faculty and staff Wednesday. Personnel are available to offer assistance to students in the office of counseling and psychological services or at the staff and faculty counseling center.
Services are available at CAPS Large Conference Room at 5:00 p.m., Sproul Lecture Room at 7:00 p.m.
Warner Elementary School, Fairburn Avenue Elementary School, Emerson Middle School and Marymount High School near UCLA were on lockdown during the investigation, according to the Los Angeles Unified School District.
KTLA's Jennifer Thang contributed to this story.
The scene at UCLA on Wednesday morning, where a shooting was reported. (Credit: Genaro Molina / Los Angeles Times)

Police rush to the scene of a shooting at UCLA on Wednesday morning. (Credit: Genaro Molina / Los Angeles Times)

Police officers in tactical gear at the scene of a shooting at UCLA on Wednesday morning. (Credit: Genaro Molina / Los Angeles Times)

A ladder hangs out a window after a shooting at UCLA on Wednesday morning. (Credit: Irfan Khan / Los Angeles Times)

Officers are seen clearing the hallways following a fatal shooting at UCLA on June 1, 2016. (Credit: Karaface via Twitter)

Officers are seen clearing the hallways following a fatal shooting at UCLA on June 1, 2016. (Credit: Karaface via Twitter)

Students were being searched as they came out of an engineering building at UCLA on June 1, 2016. (Credit: KTLA)

Students exiting an engineering building at UCLA were being searched following a deadly shooting on campus on June 1, 2016. (Credit: KTLA)

Officers were seen being transported in the trunk of a patrol car as police investigated a shooting at UCLA on June 1, 2016. (Credit: KTLA)

A Los Angeles Police Department armored vehicle is seen at UCLA on June 1, 2016. (Credit: KTLA)

Firefighters and police are seen at UCLA, where there were at least two confirmed victims in a shooting on June 1, 2016. (Credit: KTLA)

Patrol cars are seen after an active shooter was reported at UCLA on June 1, 2016. (Credit: KTLA)

Officers investigate a reported shooting on the UCLA campus on June 1, 2016. (Credit: KTLA)

Police vehicles are seen amid reports of a shooting on the UCLA campus on June 1, 2016. (Credit: KTLA)

Heavily armed police are seen at the UCLA campus, which was on lockdown on the morning of June 1, 2016. (Credit: KTLA)
https://twitter.com/LAPDonlinenews/status/738070971781779456
https://twitter.com/LAPDonlinenews/status/738060889329278976