This is an archived article and the information in the article may be outdated. Please look at the time stamp on the story to see when it was last updated.
Police and school officials in Riverside were investigating the alleged sexual assault of one third-grade student by another third-grader, district officials announced Wednesday.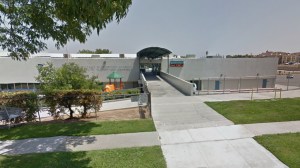 In a letter sent to parents, Adams Elementary School Principal Paul DeFoe wrote that administrators were made aware of the alleged assault on Monday.
"As soon as staff was made aware, the school contacted the Riverside Police Department, who in turn contacted Child Protective Services to investigate," the letter stated.
Disciplinary action was taken against the student accused of committing the assault, the letter stated.
The alleged abuse was ongoing and began when the two students were in second grade, Jacquie Paul, a spokeswoman for the Riverside Unified School District, told the Los Angeles Times.
"One of the young boys apparently was coercing another young boy to perform sexual acts," she said.
School officials said the boys were in an after-school program together but that the alleged assaults happened during the day.
The abuse came to light on Monday when three children in the same program came forward and told their coordinator what was happening, school officials told KTLA.
District officials declined to reveal any further details, citing the ongoing investigation.
A meeting was scheduled for 7 p.m. Thursday at the school to address concerns by parents.
Correction: An earlier version of this story incorrectly stated that the school meeting was scheduled for Wednesday. The story has been updated to reflect that the meeting was scheduled for Thursday.