This is an archived article and the information in the article may be outdated. Please look at the time stamp on the story to see when it was last updated.
Beverly Hills police are investigating a shooting that occurred Saturday in a residential neighborhood of the city that may stem from a road rage incident, officials said.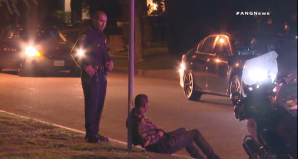 The shooting occurred shortly after 5 p.m. in the 100 block of North Palm Drive near Wilshire Boulevard, said Lt. Scott Dowling.
Despite several shots being fired, police confirmed that there were no injuries, Dowling said. The street remains closed as officers continue to search for evidence, he said.
Police responded to the neighborhood after receiving multiple 911 calls that shots had been fired.