This is an archived article and the information in the article may be outdated. Please look at the time stamp on the story to see when it was last updated.
A woman who went missing while walking her dog in Ventura Monday was found safe Tuesday, officials said.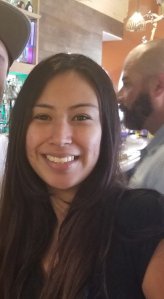 Diana Rosas, 28, returned and was with family members, Ventura police said.
No further information on the circumstances was released. Police said the investigation was closed and no crimes or foul play were suspected.
Rosas had been last seen by her family members and boyfriend at a home in the 100 block of Ramona Street about 1 p.m. Monday.
Relatives became concerned after she left the home to walk her dog and did not return. Her last post on social media shows that she was in the area of Surfers Point on Shoreline Drive about an hour later, police said.
It was unusual for Rosas not to return home, family members said.