This is an archived article and the information in the article may be outdated. Please look at the time stamp on the story to see when it was last updated.
A man died of a self-inflicted gunshot wound Sunday afternoon at a firing range in Van Nuys, authorities said.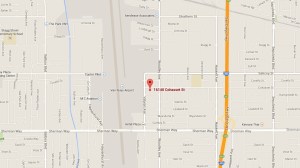 Officers responded about 2:30 p.m. to 16140 Cohasset Street, where the unidentified man was found dead, according to Sgt. Mike Patriquin of the Los Angeles Police Department's West Valley station.
The Target Range, described on its website as an indoor shooting range and gun store, is located at the address.
The scene was calm when the officers arrived, said LAPD Sgt. Jim Harper.
Investigators believe the shooting was intentional, Harper said.
No other details were immediately available.