This is an archived article and the information in the article may be outdated. Please look at the time stamp on the story to see when it was last updated.
A man was recovering Monday after possibly sustaining a broken neck and legs when he was struck by a police cruiser while walking in Rialto, family of the victim said.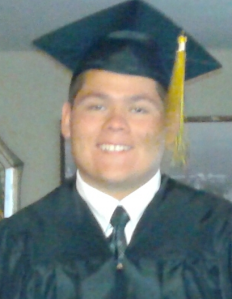 The unidentified police officer was responding to a call for service and did not have lights or sirens on when he struck the pedestrian at the intersection of North Cactus Avenue and West Rosewood Street around 9 p.m. Sunday, Rialto Police Department Sgt. David Shepherd said.
Police did not know the man's condition, but family friends identified him as Anthony Camacho and said he possibly suffered a broken neck and legs.
Camacho was enlisted in the Army and set to leave in the coming days, family friend Pam Salitre said.
A witness to the incident claimed the pedestrian flew some 12 feet into the air after being struck and landed on the back of the police cruiser.
Video of a police car at the scene showed it appeared to have a dent and some damage to the back part of its roof.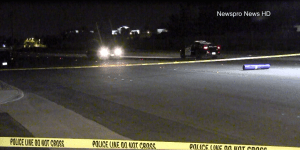 The pedestrian was then transported to Arrowhead Regional Medical Center, Shepherd said.
The officer involved was not injured and was cooperating with the investigation, which was being handled by the California Highway Patrol.
KTLA's Jennifer Thang contributed to this report.