This is an archived article and the information in the article may be outdated. Please look at the time stamp on the story to see when it was last updated.
Police Chief Charlie Beck told reporters on Monday that investigators were still trying to determine what led to the fatal shooting of a 51-year-old pursuit suspect after he crashed his Corvette in downtown Los Angeles, the Los Angeles Times reported.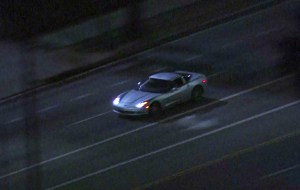 The chase began Friday around 9 p.m. with East L.A. sheriff's deputies pursuing a man in a silver Corvette near Firestone Boulevard in South Gate. The man, later identified as Brian Newt Beaird, of Oceanside, was being pursued for reckless driving and possible DUI, according to sheriff's officials.
The pursuit ended in Downtown L.A. around 10:30 p.m. when the Corvette slammed into another vehicle and a fire hydrant near Olympic Boulevard and Los Angeles Street (map).
The driver stumbled out of the Corvette and appeared to being trying to flee on foot.
But video captured by Sky5 showed the driver collapse on the sidewalk next to the car after apparently being shot by police. He was taken to an area hospital and pronounced dead.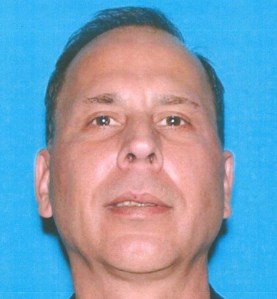 The video also appeared to show that the unarmed Beaird was hit by non-lethal rounds before deadly force was used. Bean bags could be seen bouncing off Beaird's body and along the sidewalk and street around him.
"When you deploy a bean bag, you announce, so if there are other officers at the scene they do not mistake it for shots fired," said retired LAPD Detective and use of force expert Tim Williams.
Authorities were trying to determine if the bean bags may have if fact triggered the shooting.
Speaking to reporters at a gun buyback event Monday, Beck commented on that possibility saying "these are tough instances….it is difficult to do them perfectly in the haste of the moment."
Family members told KTLA that Beaird was a disabled veteran.
Carolyn Costello and Ann Pride contributed to this report.
Correction: A previous version of this story misspelled Beaird's name.