This is an archived article and the information in the article may be outdated. Please look at the time stamp on the story to see when it was last updated.
Police in Hemet released graphic video Monday of a man being run over by his own car during an apparent road-rage confrontation, in the hope it might lead to the arrests of two men involved in the hit-and-run.
On Friday, officers responding to a call of a verbal disturbance in the 1400 block of S. Gilbert Street discovered a 53-year-old man lying in the street, according to a post on the Hemet Police Department's Facebook page.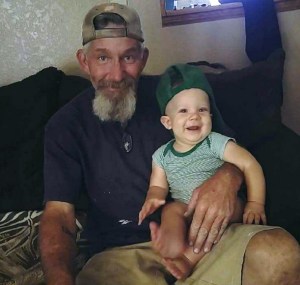 The victim was suffering from injuries consistent with being hit with a vehicle, the post stated.  He was transported to a local hospital with non-life threatening injuries.
Video of the event showed the victim, identified as Tracy Leavitt, involved in an apparent road-rage confrontation with two men, all of whom were standing next to their vehicles in the street.
During the confrontation, one of the suspects stole Leavitt's car and struck him with it at a high rate of speed, police said.
"I can't understand it," wife Sabine Leavitt said. "I cannot understand why they would want to do that."
Leavitt's vehicle was abandoned at the scene after the collision.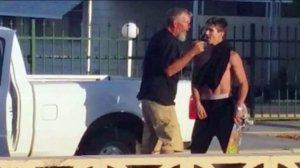 Both suspects fled in a white 2006 to 2011 body style, standard cab Ford Ranger pick-up truck. The vehicle was believed to have a broken rear cab window, in addition to a broken driver's side window, the post stated.
The assailants were described as White or light-skinned Hispanic men, between the ages of 18 and 25, about 5 foot 10 inches tall, with thin builds and brown hair.
A GoFundMe page has been set up to help the family with Leavitt's medical bills.
"Yesterday, he had the hip replacement surgery — today he had leg and knee surgery," Sabine Leavitt said.
Anyone with information was asked to call Cpl. Gabe Gomez at 951-765-2324.
More video: