This is an archived article and the information in the article may be outdated. Please look at the time stamp on the story to see when it was last updated.
Police on Wednesday said they are seeking the public's help in a missing person's cold case surrounding a Long Beach woman who disappeared 16 years ago.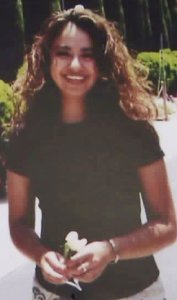 Diana Raquel Rojas was 27 when she was last seen on Oct. 20, 2000, in her apartment in the 5500 block of Ackerfield Avenue, according to the Long Beach Police Department. Detectives have re-opened the case after an anonymous tip led them to believe she was killed, authorities said.
The tip led to an area in Ridgecrest that will be excavated Thursday after topographical examination and cadaver dogs indicated the possibility of human remains buried there, officials said.
"People out there know something, and this has probably been weighing pretty heavily on their conscience," said LBPD Sgt. Megan Zabel. "When they see that we have not let this go, we're keeping on this case, I'm hoping that will tug at their heartstrings and have them come forward, even if it's anonymously."
Rojas was a single mother to her then 2-year-old daughter and worked at His Nesting Place, a church and women's shelter, when she disappeared, her lawyers said.
She often expressed concerns about her personal safety related to her estranged husband, according to Pastor Al Howard and his wife, Judy Howard, her former employers at His Nesting Place.
Al Howard said the regrets not moving her into the nonprofit's shelter.
"My son was deeply in love with Diana," the pastor said. "I sincerely believe they would have been married had this not happened."
Judy Howard described Rojas as a kind, gentle woman who feared her estranged husband.
"She had once told us that he had broken her arm, and that she had a restraining order against him," Judy said, adding that many staff members heard him "yelling and threatening to hurt her" over the phone when the two occasionally spoke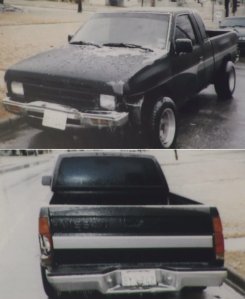 Police have no identified a person of interest, and the estranged husband has been cooperative with authorities, according to her family.
"My sister's been missing for 16 years," her brother Solomon Cortes said. "It's something that me and my family have dealt with for a long time. We are here today looking for closure for my family, but most importantly for my sister Diana."
Rojas' child was in the care on another family member when she went missing, and relatives said it was uncharacteristic for her to leave her daughter without warning. Detectives examined suspicious conditions in her apartment at the time, but the investigation did not yield any leads.
Rojas is described as Filipino and Hispanic, 5 feet 2 inches tall, with brown hair and a light complexion. She also has scars on her back, authorities said.
Her vehicle, also still missing, was a 1992 black Nissan pickup truck with extended cab and white pinstripes, officers said. It had a Texas license plate, BY3242, and the driver's side door lock and radio are missing.
Rojas was reportedly last seen wearing a pink-colored shirt with spaghetti straps, blue sweatpants with a "Winnie the Pooh" logo on the left leg and a blue zip-up jacket with a medical insignia on the left side.
If you have any information regarding Rojas' whereabouts, contact Long Beach Police Homicide Detectives Mark Bigel and Todd Johnson at 562-570-7244.