This is an archived article and the information in the article may be outdated. Please look at the time stamp on the story to see when it was last updated.
A man accused of assaulting an off-duty firefighter allegedly fled a Ventura County Courthouse Thursday as he awaited a hearing, and Simi Valley police were looking for him.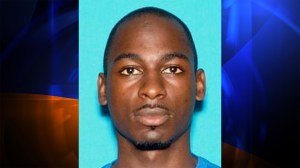 Devin Lamar Kelley, 26, had been a star on the Simi Valley High School football team and had served in the U.S. Army, according to the Ventura County Star. He was also a volunteer coach for a local youth football team, the newspaper reported.
On Thursday, facing a court hearing in an Oct. 26 alleged assault on a Ventura County firefighter, Kelley fled the courthouse, according to the Simi Valley Police Department.
The public was asked to call 911 if he is spotted. A judge issued an arrest warrant for Kelley, according to police.
Kelley may be driving a 2006 Chevrolet Monte Carlo two-door sedan in primer gray, with California license No. 5TEX190.
Kelley allegedly assaulted firefighter Jason May, 35, during a fight at a party in Simi Valley, according to the Star.
The victim was found with severe head and facial injuries, police said at the time. Kelley allegedly chased two good Samaritans from the scene as they attempted to help the victim, the Simi Valley Police Department said in a news release after his arrest.
Kelley served in Iraq between 2008 to 2012, and received numerous medals, including those for Army Achievement, National Defense Service, Iraq Campaign, Army Commendation, Meritorious Unit and Global War on Terror Service, according to the Star.