This is an archived article and the information in the article may be outdated. Please look at the time stamp on the story to see when it was last updated.
Riverside police released a composite sketch and surveillance footage of a man who allegedly sexually assaulted two women during a residential burglary, and later exposed himself to two others last month, officials said.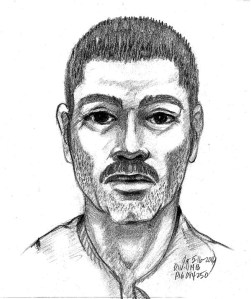 The incident occurred about 3 a.m. on May 15 in the 6400 block of Crest Avenue.
The man apparently ran away after one of the victims woke up and saw him, officials said in a news release. He drove off in a vehicle that had been parked outside the house.
Later that morning, police responded to a home about a mile away from the earlier incident. Two females reported that they were awakened by a knock on the window and a bright light shining in, police said. A man outside then exposed himself to them and then ran away after they threatened to call the police, officials said.
The victims later called authorities when they discovered damage to the window screens.
Police believe the same man was involved in both incidents and created a composite sketch. Authorities also believe a white 2000 to 2006 Chevy Suburban or GMC Yukon XL was involved in the incidents.
Anyone with information regarding the crimes can call 951-353-7261