This is an archived article and the information in the article may be outdated. Please look at the time stamp on the story to see when it was last updated.
The man accused of fatally shooting one Pomona police officer and wounding another as he remained barricaded behind his apartment door for 16 hours is facing 10 charges in connection with the deadly incident that began as a car chase, officials said.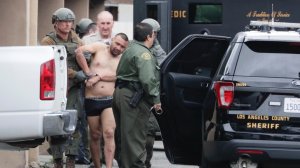 Isaias De Jesus Valencia, 38, was charged Tuesday with murder in the death of Officer Greggory Casillas and seven counts of attempted murder, as well as one count each of fleeing a pursuing peace officer's vehicle and possession of a firearm by a felon, the Los Angeles County District Attorney's Office said in a news release.
Casillas, a 30-year-old father of two, was just about to complete his field training when he was gunned down at the apartment building in the 1400 block of South Palomares Street where Valencia was allegedly engaged in a lengthy standoff with police from shortly after 9 p.m. Friday night until nearly 2 p.m. the following afternoon.
Officer Alex Nguyen, who was with Casillas during the initial response to a call about a reckless driver, was also wounded and has been recovering in the hospital.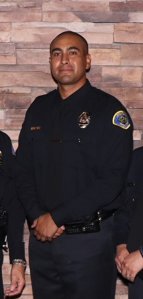 Valencia is accused of fleeing when the officers attempted to pull his pickup truck over. But he soon crashed outside the apartment building and ran inside to barricade himself behind a door, investigators said.
Valencia's murder charge carries an additional allegation that he killed a police officer to avoid arrest, prosecutors said.
Several other officers were shot at, but they were not struck, according to DA's officials. Many residents of the apartment complex were displaced from their homes for a full day following the incident as investigators combed the complex for evidence.
Valencia was expected to be arraigned Tuesday at the Pomona Courthouse. He is being held without bail, inmate records show.
The 38-year-old could face the death penalty or life in prison without parole if convicted as charged, prosectors said. A decision on whether he could be given capital punishment would follow a possible conviction.