This is an archived article and the information in the article may be outdated. Please look at the time stamp on the story to see when it was last updated.
The upper part of popular Eaton Canyon — which draws crowds to hike to waterfalls in the mountains above Pasadena — was set to be closed following multiple rescues and hiker deaths, Angeles National Forest officials confirmed.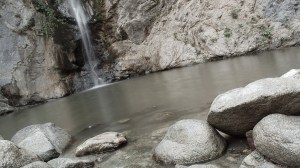 The portion of the canyon where a second waterfall can only be reached over dangerous terrain will be shut down, Forest Service spokesman Nathan Judy said Thursday.
The Forest Service has not yet officially made the details of the closure public, but the move was being confirmed after the plan was leaked, he said.
Public safety and the number of deaths and rescues were reasons for the closure, Judy said.
The trek to the canyon's lower falls is easy and extremely popular with inexperienced hikers who leave from Eaton Canyon Nature Center in Pasadena (map). It's the treacherous path the upper waterfall — along tiny footholds around steep cliffs — that prompts regular responses from search-and-rescue teams, both for injuries and fatal falls.
Along with numerous hikers who were rescued, five people fell to their deaths between 2011 and 2013, according to a post on Supervisor Zev Yaroslavsky's website.
Rumors about the possible closure began circulating in recent weeks, the blog Modern Hiker reported earlier this month.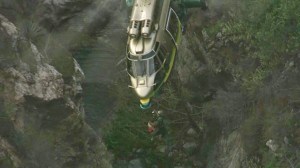 On Tuesday, a Forest Service spokeswoman confirmed the closure to the local news website AltadenaPoint and apparently to a canyoneering group intent on preserving access to the upper reachers of Eaton Canyon.
The area slated for the planned closure includes two unofficial trails made by repeated use, Angeles National Forest spokeswoman Sherry Rollman told AltadenaPoint.
"They are user-made trails, not Forest Service trails, and unfortunately the top one is extremely steep and dangerous, and there have been deaths," Rollman said.
Pasadena's police and fire departments, multiple Los Angeles County agencies and Supervisor Mike Antonovich were involved in the decision, Rollman told the Pasadena Star-News.
The Coalition of American Canyoneers has urged its members to oppose the closure and contact U.S. Rep. Judy Chu, who represents the area.
"The fact that the Angeles National Forest has chosen to unilaterally close Eaton Canyon without any comment or input is unacceptable," read a post on the group's Facebook page.
It was not immediately clear when the closure would be officially announced or when it would go into effect.