This is an archived article and the information in the article may be outdated. Please look at the time stamp on the story to see when it was last updated.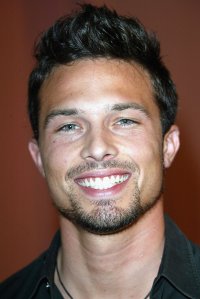 A man best known as the Red Wild Force Ranger in the "Power Rangers" television series pleaded guilty on Thursday after allegedly stabbing his roommate with a sword. 
Ricardo Medina, 38, entered the plea to one felony count of voluntary manslaughter and admitted an allegation of using a sword in the killing, according to the Los Angeles County District Attorney's office.
The DA's office originally stated in a press release that Medina pleaded no contest but later corrected the plea to guilty.
Medina is accused of getting into an argument with his roommate, Josh Sutter, 36, over his girlfriend at their Green Valley home in January 2015.
The altercation soon turned physical and Medina allegedly stabbed Sutter multiple times with a sword, police said. Sutter was pronounced dead a short time later.
When he was released from the Antelope Valley jail last year, Medina told reporters he was "very, very, very sorry for what occurred."
Sentencing is scheduled for March 30 at the Los Angeles County Superior Court.
Medina faces six years in state prison, prosecutors said.