This is an archived article and the information in the article may be outdated. Please look at the time stamp on the story to see when it was last updated.
A woman in Santa Ana, pregnant with her fifth child, was arraigned Tuesday and faces up to 26 years to life in prison if she's convicted of torturing her 15-month-old twins until one of the children was left partially paralyzed and in critical condition, the Orange County District Attorney's Office said.
Sacil Lucero, 26, is accused of abusing the twins, a boy and girl, until they were left with serious injuries such as skull and rib fractures and bleeding in the brain, prosecutors said. The mother is accused of slamming her toddler daughter's head against a metal bed frame until she became unresponsive.
Lucero's infant daughter is still in critical condition after suffering a brain bleed and partial paralysis, prosecutors said.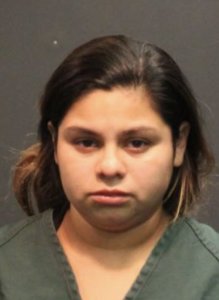 Lucero admitted to police she intentionally hurt her children and said she started abusing the twins after learning she was pregnant. Her two older children "appear unharmed," prosecutors said in a news release.
Prosecutors said Lucero asked a friend to take her and her daughter to a hospital so the child could receive treatment. At UC Irvine Medical Center, she told staff the girl fell in the bathroom, police said.
However, the hospital called police, who later said there were signs of physical abuse and major trauma to the girl's head.
Meanwhile, the twin boy also had signs of abuse and was taken to a hospital, where it was discovered he had a fractured skull and suffered several rib fractures, police said.
The felony charges facing Lucero include two counts of torture, child abuse and assault on a child with force likely to produce great bodily injury resulting in paralysis, prosecutors said. There's also a sentencing
Lucero is accused of abusing the small children throughout the month of November and up until Dec. 16., according to prosecutors. She was arrested on Sunday.