This is an archived article and the information in the article may be outdated. Please look at the time stamp on the story to see when it was last updated.
The two women accused in the beating death of 23-year-old Kim Pham were ordered to stand trial on murder charges following a preliminary hearing Tuesday.
Candace Brito, 27, and Vanesa Zavala, 25, have each pleaded not guilty to one count of murder in the death of Pham, who was beaten outside a Santa Ana nightclub. The case has generated national attention.
After the two-day hearing, a judge found there was sufficient evidence for the women to be tried on the murder charges.
Attorneys for the two women had tried to have charges reduced to manslaughter, arguing that Pham triggered the Jan. 18 altercation outside The Crosby after throwing the first punch.
"With all due respect to the Pham family and to the tragedy that they're going through, I think the tiara is off Ms. Pham," said Michael Molfetta, Brito's attorney, outside the courthouse. "She was not just standing in line, having a drink, waiting to go out and be with her friends. That's not what happened that night."
Prosecutor Troy Pino said it did not matter who hit first.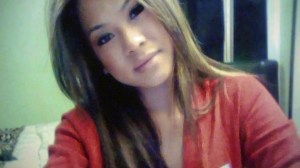 He played multiple videos taken by witnesses at the scene showing Pham fighting with several people before getting knocked unconscious and moved away by a group of friends. Pino told reporters the videos make the case for murder.
"You see Ms. Brito go around the pack … and give two very hard kicks. And then, when she's pushed away, then in comes Ms. Zavala, and delivers a very hard kick," Pino said. "At that point, Ms. Pham goes limp, never recovers consciousness, and dies."
New details had emerged in the case during court testimony, including how Santa Ana police attempted to get information out of one of the two women.
A Santa Ana police detective — identified by the Los Angeles Times as Detective Patricia Navarro — testified that she went undercover and posed as an inmate to get information from Zavala, video from inside the courtroom on Monday showed.
"I was asked to act in an undercover capacity and contact Zavala to find out the truth about what happened," she said on the stand.
Navarro had been ordered to return to court on Tuesday, the Times reported.
Testimony from other officers also revealed that there was conflicting information about who threw the first punch. One officer stated he was told it was Pham, while another officer said Pham's friends told him the other women started the fight.
Meanwhile, on Tuesday, Santa Ana police released a recording of a 911 call from a witness to the fight.
"There's a fight right here off of … Broadway and Fourth Street. There's a girl that's unconscious," the caller said. "There was guys and girls hitting her."
Pham died Jan. 21 after being taken off life support.
The cause of her death was complications from blunt force trauma to the head, according to a report from the Orange County coroner's office.
Brito and Zavala were scheduled to return to court Feb. 21.
KTLA's Kareen Wynter, Kacey Montoya, Melissa Pamer and Tracy Bloom contributed to this report.