This is an archived article and the information in the article may be outdated. Please look at the time stamp on the story to see when it was last updated.
Before a Newport Beach couple was found slain in their home last week, they became concerned about the increasingly erratic behavior exhibited by the son who's now charged in their deaths and hired someone to investigate him, according to the private investigator on the case.
Michael Youssef with the firm Blue Systems International says Richard and Kim Nicholson first reached out to him in early February, just weeks before they were found dead along with their housekeeper, Maria Morse, in their home inside the upscale gated community of Bonita Canyon on Feb. 13.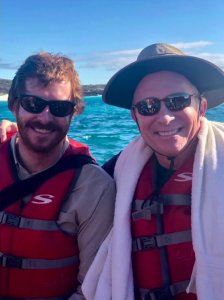 "They hired me because they wanted to find their son and wanted me to surveil him and build a case for conservatorship," Youssef said. "They felt that he's not acting normal."
Their son and suspected killer, 27-year-old Camden Nicholson, had stormed out of their home on Dec. 13 following a heated confrontation. Youssef said he was told Camden stole his mother's car and vanished.
"They feared that he might have committed suicide or is in the hospital somewhere," Youssef said.
The Nicholsons told the investigator that Camden had been a normal, happy child. But after going away on a Mormon mission for nine months when he was 19 years old, he became severely depressed and began acting strange.
Youssef said Camden was "taking weed, definitely on lots of steroids, watching lots of porn" and previously had "made contact with some escort services."
They were able to track him to a hotel where he'd been running up charges on his father's credit card, Yossef said.
"He had the father's credit card, so he stayed at the Marriott and started giving away $1,000 tips, according to the father," he told KTLA. "In some instances, it was totaling up to $15,000."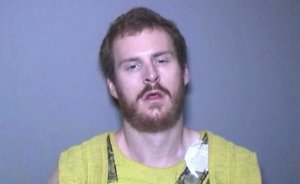 After his father apparently canceled the credit card, Youssef said Camden sent his parents angry messages.
One allegedly read, "You're the fakest person I know," and another, "You people are scum, and everyone knows."
Although the texts included an order not to contact him, the parents did not relent, Youssef said.
"Mostly they were texting him or emailing him, 'Where are you? Come home,'" he said.
According to Youssef, Camden had not returned to his parents' home before Feb. 13, when they were found dead.
Around 9 p.m. that night, Camden turned up at an emergency room in Irvine, where he made contact with police officers. That encounter prompted authorities to conduct a welfare check at the Newport Beach home where Richard, Kim and Morse were already dead.
Authorities still have not revealed how they were killed.
The following day, Camden was arrested and subsequently charged with three counts of murder.
He's expected to appear in court for his arraignment on March 8. Inmate records show he was being held without bail.