This is an archived article and the information in the article may be outdated. Please look at the time stamp on the story to see when it was last updated.
A law enforcement procession on Friday accompanied the body of a 19-year-old Marine from La Puente who among three Marines declared dead following a U.S. military aircraft crash off the coast of Australia.
The remains of Ruben Velasco were to be carried from Los Angeles International Airport to Rose Hills Memorial Park and Mortuary in Whittier beginning at 8 p.m., according to the Los Angeles County Sheriff's Department.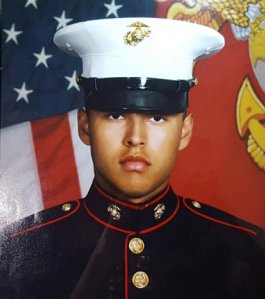 Velasco was presumed dead after what the Marine Corps calls a "mishap" that sent an MV-22 aircraft crashing with 26 personnel on board, CNN reported. The wreckage of the aircraft, which crashed off Australia's east coast on Aug. 5, was located Aug. 7.
Velasco's parents said uniformed officers came to their home that weekend to inform them the search for their son was being called off and was now considered a recovery. He was among three Marines who died in the crash.
Growing up, Velasco was involved in LASD's Youth Activities League, joining the flag football league at the Industry substation before going on to other athletic and mentorship programs, the department said Friday. He also participated in the Law Enforcement Academy, which prepares youth for a career in law enforcement.
The recent high school graduate was also a star player on West Covina High School's football team, his coaches previously told KTLA.
Sheriff's officials described him as bright, energetic and gifted.
"Rest in Peace PFC Velasco, we at the LASD will not just mourn your loss, we will celebrate the life of a young boy who came to us with a pigskin in his hand, and through drive and determination became a fine Marine who served his country," a statement from the department read.
Officials from Industry station's La Puente Special Assignment Team, the Los Angeles Airport Police Department, the West Covina Police Department, the California Highway Patrol and other police agencies were assisting the Marine Corps in escorting his body.