This is an archived article and the information in the article may be outdated. Please look at the time stamp on the story to see when it was last updated.
Demonstrators gathered Tuesday in South Los Angeles for a march and meeting in the neighborhood where two men were killed while being detained by police in separate incidents nine days apart.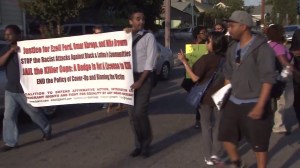 The event followed protests Monday and over the weekend over the deaths of 25-year-old Ezell Ford and 37-year-old Omar Abrego.
Protesters began their march Tuesday evening at 65th and Broadway in what was described in an email invitation to KTLA as a call for "justice" for the two men.
Abrego's widow, son and daughter, were among those who attended.
"I want my dad to get justice, and Ezell to get justice too cause it's not right," Omar Abrego Jr. said.
The march was being organized by a group called the Coalition to Defend Affirmative Action, Integration, and Immigrant Rights and Fight for Equality By Any Means Necessary (BAMN).
Meanwhile, a community forum event supported by Ford's family was held later at Paradise Baptist Church and was attended by residents and law enforcement officials, including LAPD Chief Charlie Beck.
"We're meeting with folks so everybody understands the process, so that we can explain the timetable," Beck told KTLA.
About 250 people were in attendance, including members of Ford's family.
Beck admitted during the meeting that there were still "more questions than answers" in the Ford investigation.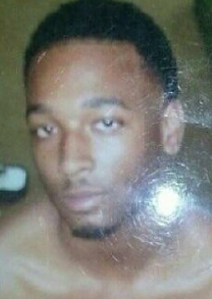 Ford, described by his family as mentally impaired, was fatally shot by police Aug. 11.
The LAPD has put a "security hold" on his autopsy results pending further investigation, a department spokeswoman and coroner's office official said Tuesday.
"The autopsy report has not been completed. We're going to put a temporary hold on it in order that we don't influence the witnesses," Beck said.
Family members said Ford was complying with police orders and was lying down when shot. Police said Ford had ignored officers' orders and walked away, then turned and grabbed an officer and the two fell to the ground. During the struggle, Ford tried to get ahold of an officer's holstered handgun, police said.
Two officers fired on Ford while he was struggling on the ground with one of them, according to LAPD.
Police have not named Ford as the man killed in the shooting, but his name was confirmed Tuesday by a coroner's official.
Abrego died after an Aug. 2 confrontation with police who said he sped off when officers attempted to stop him for driving erratically and colliding with a pedestrian.
He allegedly tried to flee on foot when officers were able to stop the vehicle, according to an LAPD news release. That's when witnesses said they saw officers beating Abrego.  One witness said officers punched Abrego for 10 minutes.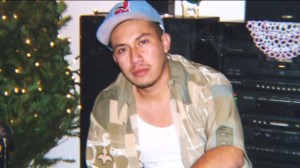 Police said Abrego had a "laceration" for which he was hospitalized. He died about 12 hours after being detained.
Ford was shot near 65th Street and Broadway; Abrego's confrontation with police occurred about five blocks away, near 69th and Main streets.
News of the two deaths came amid heightened attention to police violence after an officer in Ferguson, Missouri, fatally shot unarmed 18-year-old Michael Brown on Aug. 9, sparking violent protests and calls for reform.
Tuesday's march was partly prompted by Brown's death, a flier stated.