This is an archived article and the information in the article may be outdated. Please look at the time stamp on the story to see when it was last updated.
A 7-month old puppy who tested positive for methamphetamine and heroin after being seized during a drug bust in Tustin was put up for adoption Wednesday.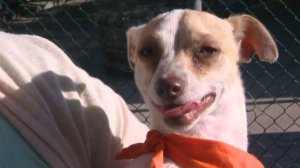 Bubba, a Jack Russell-Chihuahua mix, was found in a motel room on March 22 after Tustin police served an arrest warrant for Joshua West.
A large quantity of drugs and paraphernalia were found in the room along with used needles.
Bubba tested positive for both drugs and nicotine and has been under Orange County Animal Care in Orange care since.
"He's only about 8 pounds. That's pretty heavy duty exposure for a dog of his size," said Katie Ingram, assistant director of Orange County Animal Care.
The puppy has had "a pretty rough start at life," she added.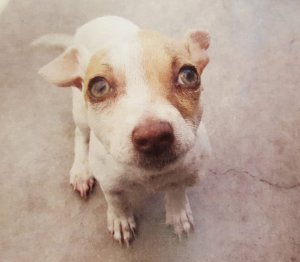 "He definitely acted like a dog that had been exposed to something. He was pretty distracted and his demeanor was a little off," Ingram said.
"This was a concerning case for us."
In May,  Bubba was reunited with Tustin Officer Laurich who initially took the dog into custody.
But Bubba has made a full recovery and Ingram believes that who ever adopts him won't have any issues with him.
He was upbeat and playing with shelter employees on Wednesday morning.
"He'll be a great pet," Ingram said.