This is an archived article and the information in the article may be outdated. Please look at the time stamp on the story to see when it was last updated.
A puppy who tested positive for methamphetamine and heroin after being seized during a drug bust in Tustin was recovering Wednesday at Orange County Animal Care.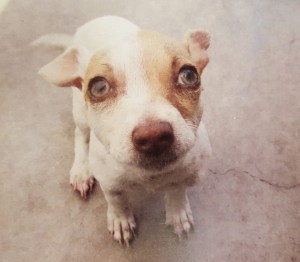 The dog named Bubba was found in a motel room after officers served an arrest warrant for Joshua West, 40, on March 22, according to the Tustin Police Department.
Police reported a "large quantity of illegal drugs and drug paraphernalia" were found in the room along with used needles.
Bubba was turned over to Orange County Animal Care and transported to its facility. Police say they were contacted later that the dog may have been under the influence of drugs.
Bubba's toxicology results showed he tested positive for nicotine, meth and heroin in his system, according to police.
On Wednesday, Bubba was reunited with Tustin Officer Laurich who initially took the dog into custody.
"Bubba looked very healthy and happy and both he and Officer Laurich seemed to thoroughly enjoy their time together," according to a post on the police department's Facebook page.
Bubba has adjusted very well and is one of the staff favorites, according to Assistant Director Katie Ingram.
"Once he is fully recovered, he will be placed with a rescue organization who can find him a forever home that can provide the proper care he will need in the future," the post stated.