This is an archived article and the information in the article may be outdated. Please look at the time stamp on the story to see when it was last updated.
Foreign exchange interns Falak Rashid and her fiancé Wahid Rahman couldn't wait to start their year in Southern California.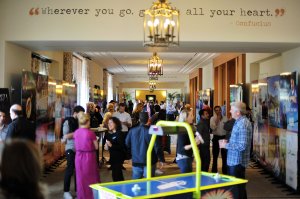 Terranea Resort billed itself as a 102-acre Palos Verdes luxury retreat, mere minutes from the bustle of Los Angeles. The couple, part of a culinary internship program, would rotate among the resort's eight restaurants and learn to prepare cuisines from around the world, becoming chefs capable of opening an international restaurant back in their native India.
Instead, Rashid, 23, and Rahman, 24, who spent a combined $15,000 on airfare, U.S. visas and placement fees, said they were put to work as entry-level cooks in one of the resort's kitchens, where they received no meaningful training, and under exploitative conditions.
The couple stayed less than two months before deciding to cut their losses and fly back to Kolkata. They had blown through their savings and accumulated $11,000 in debt.
Read the full story on LATimes.com.