This is an archived article and the information in the article may be outdated. Please look at the time stamp on the story to see when it was last updated.
For three years, the young boy was hidden in locked closets, sedated by liquid sleeping aids allegedly given to him by his mother.
When people asked Veronica Aguilar where her son was, she told them he had been placed in an institution in Mexico, according to court records. Only her three other children — two of whom slept on a bed just outside the closet door — knew the truth, and they said they were forbidden by the mother from saying anything, authorities say.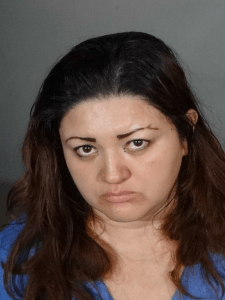 Yonatan Daniel Aguilar's tortured life came to an end in August. Police later found the 11-year-old's battered, malnourished 34-pound body in the bedroom closet of the family's tiny Echo Park home.
The grim details of Yonatan's alleged confinement are laid out in records The Times obtained from Los Angeles County Juvenile Court this week. The records help explain how the people charged with his well-being — school officials, police, social workers and therapists — lost track of him despite earlier allegations of abuse. But they also raise new questions about whether more could have been done to save the boy.
Click here to read the full story on LATimes.com.