This is an archived article and the information in the article may be outdated. Please look at the time stamp on the story to see when it was last updated.
A married 35-year-old Helendale woman was arrested along with the 24-year-old Redlands firefighter with whom she was allegedly having an affair on suspicion of murder in the death of the woman's husband, authorities said Wednesday.
Robert Limon was found shot to death on Aug. 17 inside a BNSF Railway building at a Tehachapi storage yard where he worked.
The 38-year-old railway employee had returned to the shop area sometime after 5 p.m. after working in the field that day, according to a news release from the Kern County Sheriff's Department.
After three months of investigating and following hundreds of leads, detectives identified 24-year-old firefighter Jonathan Michael Hearn of Hesperia as a possible suspect, the release stated.
Detectives discovered that Hearn had recently begun an affair with Limon's 35-year-old wife, according to the Sheriff's Department.
"Jonathan Hearn had become involved in a romantic relationship with Sabrina Limon in the months leading up to Robert Limon's murder," said Ray Pruitt with the Sheriff's Department.
A website maintained by Hearn, firefighterstory.com, states that it is "inspired by Sabrina L." In an October 2012 comment on a post on the site, a "Sabrina L." wrote, "YOU ARE SO AMAZING AND I AM SO LUCKY TO KNOW YOU!"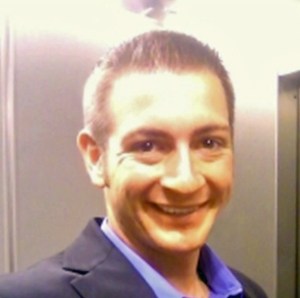 In the weeks following the killing, Sabrina Limon posted on Facebook referring to a Bible passage and praising her husband. The couple, who lived in the unincorporated San Bernardino County community of Helendale, had two children together.
"Through this pain and unbelievable tragedy, Rob's love continues on," a post on Sept. 8 read, thanking the family's supporters. "All of the love ... that has come to us has been such a BEAUTIFUL tribute to the AMAZING man Robert was and will never be forgotten. ... I will never let Rob's love die or fade out. I will carry it with me where ever I go, and remind our children of it daily as they grow."
The motive for the killing remained unclear.
Hearn and Sabrina Limon were both arrested Tuesday on suspicion of first-degree murder and conspiracy to commit murder.
Sabrina Limon was also arrested on suspicion of being an accessory to murder, the release stated.
Hearn had worked for the Redlands Fire Department since 2012 and was active at the time of his arrest, according to Carl Baker with the Redlands Police Department.
Both were due in court Thursday in Bakersfield.
An active GoFundMe page to raise money for the family after Robert Limon's death had brought in more than $5,300.
Correction: An earlier version of this article gave the incorrect day for when Hearn and Limon were arrested. The story has been updated. 
KTLA's Melissa Pamer contributed to this article.