This is an archived article and the information in the article may be outdated. Please look at the time stamp on the story to see when it was last updated.
SAN BERNARDINO, Calif. (KTLA) — A Redlands teacher suspected of having a child with an underage student pleaded not guilty in court Tuesday after being charged with 41 felony sex crimes involving three boys.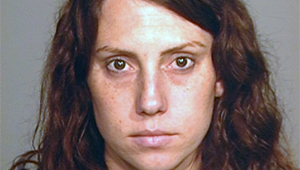 Laura Elizabeth Whitehurst, 28, was initially arrested on July 1 on suspicion of having sex with a 16-year-old student.
She was re-arrested on Monday to be officially charged.
A San Bernardino County judge also increased her bail from $25,000 to $750,000.
Whitehurst, who joined the district in 2007, was the student's adviser at Citrus Valley High School, Redlands police spokesman Carl Baker said in a statement.
On June 18, Whitehurst gave birth to a child fathered by the victim, who is now 17, according to the statement.
The teen was present at the hospital for the birth, police said.
Court records allege that the Redlands school district officials waited six weeks to notify police about accusations of sexual abuse.
The police search warrant alleges that the district began investigating the accusations on May 16 or 17.
However, the district did not notify police or a child protection agency until July 1, when the boy's mother complained about Whitehurst to school officials.
The warrant sought records that may show "teachers, school administrators and district administrators failed to report suspected child abuse as mandated."
In a statement, Redlands Unified Supt. Lori Rhodes denied any wrongdoing, saying the district first received credible information when the boy's mother came forward.
Assistant Supt. Sabine Roberson Phillips called police with the mother present on July 1, Rhodes said — the same day Whitehurst was arrested.
Someone told school officials about an alleged relationship between a teacher and a student in May, but did not provide any evidence, according to Rhodes.
Both the teacher and the student were interviewed and insisted that nothing improper had occurred, Rhodes said.
During the investigation, Redlands detectives got the boy to call Whitehurst in hopes that she would make incriminating statements, according to the warrant.
During the recorded call, Whitehurst allegedly admitted to the sexual relationship and to the boy being the father of the child.
Later, during questioning by detectives, Whitehurst allegedly admitted to having sex with the boy after a school trip to Disneyland in 2012, according to court records.
The other allegations against Whitehurst involve two boys who attended Redlands High School several years ago, police said.
After reading about her arrest, a 22-year-old man contacted the Redlands Daily Facts and claimed he and Whitehurst had a sexual relationship when he was 16.
The man later filed a police report, but told the newspaper he did not intend to press charges.
He said he had been a student in Whitehurts's English class in 2007, when he was a junior at Redlands High School, according to the newspaper.
Detectives also identified a third victim, who was a 14-year-old freshman when an alleged sexual relationship with Whitehurst began in the fall of 2007, police said.
That accuser, who is now 20, told police that he and Whitehurst had sex in her classroom before school, in her apartment and in her car, Baker said.
Whitehurst is charged with 30 counts of sexual intercourse with a minor and 11 of oral copulation with a minor.
If convicted on all counts, she could face a maximum sentence of up to 29 years in state prison.