This is an archived article and the information in the article may be outdated. Please look at the time stamp on the story to see when it was last updated.
A 28-year-old registered sex offender was charged Tuesday with multiple counts of unlawful sex, rape and molestation in connection with attacks on a series of teenage girls in Whittier.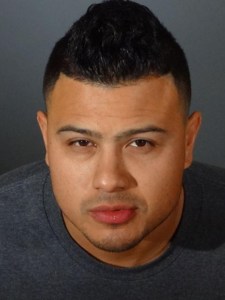 Richie Esquivel Corvera was charged with two counts of unlawful sexual intercourse and one count each of forcible rape on a child victim over 14 years, and child molesting with a prior, according to a news release from the Los Angeles County District Attorney's Office.
The first reported sexual assault occurred on Oct. 8, 2015. At that time, Corvera allegedly struck up a conversation with a 16-year-old girl at a convenience store and offered to take her to a coffee shop, the release stated.
Instead, Corvera drove the teenager to a motel where he allegedly raped her, according to the DA's office.
On Jan. 19, 2016, Corvera allegedly followed a teenage girl as she walked home from school, the prosecutor said. The frightened teenager told Corvera her father was on his way home and he fled, according to the prosecutor.
In separate incidents over the next several days, Corvera allegedly met two teenage girls and managed to get them to agree to get into his vehicle. Once inside, Corvera drove both of the girls to motel rooms where he allegedly had sex with them, the DA's office stated.
If convicted as charged, Corvera faces a maximum possible sentence of 16 years and eight months in state prison.