This is an archived article and the information in the article may be outdated. Please look at the time stamp on the story to see when it was last updated.
The remains of a human body were unearthed Thursday on a Long Beach property where detectives were investigating the disappearance of a man who's been missing for months, police said.
Though the remains have not been identified, they were discovered on a property in the 500 block of West Eight Street — the same spot where Zach Kennedy of Long Beach was last seen, Long Beach police said in a news release.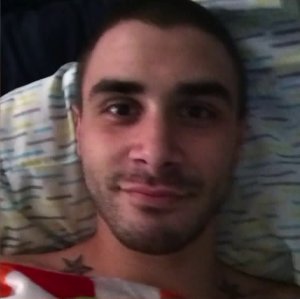 The 32-year-old was reported missing in October 2017.
Detectives obtained a search warrant after their investigation indicated Kennedy "was possibly buried on the property," officials said.
Officials said they were able to locate the remains shortly after they began excavating the site.
The Los Angeles County coroner's officials assumed possession of the remains and were working to identify the body and determine a cause of death.
Kennedy's boyfriend of seven years, John Hill, said he's always suspected something terrible had happened to his longtime partner, though he is still officially considered missing.
"I'm just miserable without him," he told KTLA. "It makes me very sad that someone could be that cold-hearted."
According to Hill, Kennedy had gone to visit a new friend at a home on Eight Street shortly before he vanished.
When Hill confronted a man who lives in the home, he said he was told Kennedy simply walked away that night, and any suggestion otherwise was denied.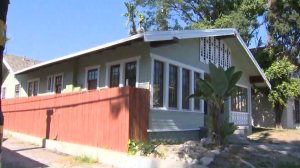 A man who lives next door to the home where Kennedy's remains were unearthed told KTLA he had seen residents there handling and body.
"We saw them uncover a box, which had a plastic bag in it," said the man, who spoke on the condition of anonymity. "And it ended up being a body; we know it's a body because we heard all them say it. They're like, 'Oh, we found the body.'"
The neighbor also shared information on what he described as sex and drug parties he said he was able to view through the home's windows.
"Over the years, we saw sex parties, drug parties," he said. "We've seen him do drugs, we've seen him have sex, we've seen him do all kinds of stuff. From our bathroom window, we can see everything in his living room. We've heard that he actually had a sex dungeon in this house."
Hill told KTLA he was unaware of Kennedy being involved in any such activities. He described his boyfriend as someone beloved in the community.
"Zach was the most sweet, kind-hearted person out there and would never hurt anybody," Hill said. "He was very well-liked around town. I don't I know anyone that disliked him; you couldn't dislike him."
Police have not offered details about potential suspects or what led them to believe the remains were on the property.
Anyone with information can contact Homicide Detectives Scott Lasch and Teryl Hubert at 562-570-7244. Anonymous tips can be submitted via 800-222-8477 or www.lacrimestoppers.org.