This is an archived article and the information in the article may be outdated. Please look at the time stamp on the story to see when it was last updated.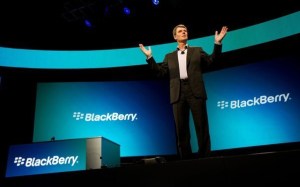 BlackBerry is expected to layoff up to 40 percent of its workforce by the end of the year, according to a report in The Wall Street Journal.
The Canadian company employed an estimated 12,700 people as of March.
The Journal article indicated the layoffs "will cut across all departments and will occur in waves."
Earlier on Wednesday, the company announced the launch of its BBM messaging service to Android phones and iPhones.
BlackBerry also unveiled its newest smartphone, the 5-inch Z30.
The phone was set to debut in the U.S. during the holiday season.