This is an archived article and the information in the article may be outdated. Please look at the time stamp on the story to see when it was last updated.
The search for two missing hikers who disappeared over the weekend in the San Gabriel Mountains was expected to enter a fourth day Tuesday after rescue crews suspended the operation Monday evening.
Authorities received a call about 8 p.m. Saturday that 33-year-old Eric Desplinter and 31-year-old Gabrielle Wallace failed to check in with friends after going for a hike in the Mount Baldy area, the San Bernardino County Sheriff's Department stated in a news release.
Desplinter and Wallace were last seen about 10 a.m. the same day when they left on the Ice House Canyon trail headed toward Cucamonga Peak.
They were expected to return by 7 p.m. and their friends gave them an extra hour before making the call for help.
Deputies went to where the hikers' vehicle was parked and began to search, the news release stated. Multiple helicopters are supporting the search and rescue volunteers who are looking for the two on foot.
Attempts to call Desplinter and Wallace on their cellphones have been unsuccessful.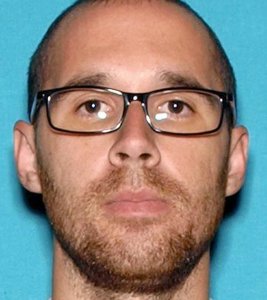 Desplinter was described as an experienced hiker. He was last seen wearing a yellow jacket and green pants.
Wallace was wearing a gray sweater and jeans.
They are believed to have taken some food and water with them.
Around 8 p.m. Monday, sheriff's officials confirmed search teams had gone home for the night but said all access points to the trail would be manned overnight in case the pair walks out on their own.
Monday's efforts involved more than 20 crew members on the ground, along with an aerial unit.
Los Angeles and San Diego County rescue crews are assisting in the search, which was expected to resume Tuesday morning.
KTLA's Morgan Ball and Erika Martin contributed to this report.
@LASDHQ SAR assisting @sbcountysheriff with technology to track phones of 2 missing hikers near Mt Baldy. Tomorrow dozens of SAR members from other counties will show up at first light to continue search effort. pic.twitter.com/4D9dWbzsvi

— Mike Leum (@Resqman) April 8, 2019