This is an archived article and the information in the article may be outdated. Please look at the time stamp on the story to see when it was last updated.
A man accused of molesting students while working as a junior high school drama teacher was found dead in his home on Wednesday, the same day closing arguments in his trial were scheduled to begin, officials said.
David Michael Bruce, 68, faced eight felony counts of lewd acts upon a child under 14 and two felony counts of lewd acts on a child age 14 or 15, according to the Orange County District Attorney's Office.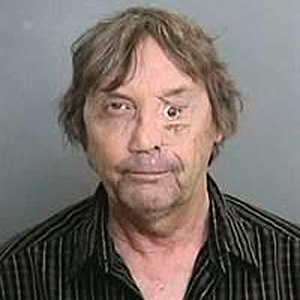 He failed to show up to court for concluding statements on the 11th day of his molestation trial. The District Attorney's Office dismissed the case because of his death.
The cause is pending the results of an autopsy, but officials suspect suicide, sheriff's spokeswoman Carrie Braun told KTLA.
"He was discovered by a friend or another individual, and they called law enforcement," Braun said.
Bruce allegedly sexually assaulted six boys, ages 11 to 14, between August 1996 and June 2011, the District Attorney's Office said in a previous statement.
He had been working as a drama teacher at Sycamore Junior High School in Anaheim. After retiring in 2010, the school employed him as a substitute teacher through 2013.
Bruce claimed that he had Hollywood connections and could help the students get movie industry jobs, prosecutors said.
He would take boys to his home and to tapings at Los Angeles studios. On the pretense of giving them massages, Bruce allegedly moved on to "rubbing, touching and spanking the buttocks" of the victims, Deputy District Attorney Rick Zimmer said in opening statements.
"The defendant is accused of committing multiple lewd acts upon the victims, including touching the victims' genitals and buttocks, and engaging in oral copulation with at least one victim," a 2015 news release from the District Attorney's Office said.
Bruce was arrested in September of that year, a month after a sibling of one of the victims' alerted Anaheim police, prosecutors said at the time.
Officials released him the same day after he posted $100,000 bail.
Authorities detained him again three weeks later after more victims came forward, the District Attorney's Office said. He was released on $1 million bail.
Bruce's attorney, Sal Ciulla, had argued that the boys were either fantasizing or were lying and hoped to cash in on lawsuits. Three had sued Bruce and the Anaheim Union High School District.
A call to Ciulla seeking comment was not immediately returned.
If he had been convicted, Bruce would have faced a maximum sentence of 125 years to life in state prison, prosecutors said previously.
Officials provided no further details.