This is an archived article and the information in the article may be outdated. Please look at the time stamp on the story to see when it was last updated.
A $50,000 reward was announced Wednesday in the unsolved hit-and-run death of a 50-year-old bride-to-be in Reseda just over a year ago.
The collision occurred on Lull Street near Enfield Avenue (map), about 9:30 a.m. April 3, according to the Los Angeles Police Department's Valley Traffic Division.
Barbara Jo Williams was standing next to her open driver's side door, and was retrieving items from her car when she was struck by a passing vehicle.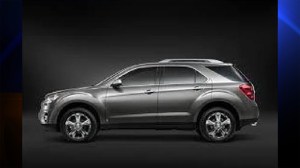 The suspect's vehicle was described as a newer model gray Chevy Equinox SUV.
The driver fled without stopping to help, leaving the young woman to die alone in the street in front of her home.
"Just days before she was killed, Barbara had received the wedding dress that she was going to wear to her wedding, a dress that she never had a chance to wear and that her fiance would have to pack away," said friend Joe Searcy.
Williams and her fiance Ron Craig grew up in the same town and even went to the same high school, yet the two only met in 2011.
"It's hard to believe we didn't cross paths at some point during our youth," Craig said at the time of the crash.
When they finally connected, Craig said he knew he'd met his soul mate.
They were set to be married the following September.
Anyone with information was asked to call Valley Traffic Division at 818-644-8000 or 877-LAPD-24-7.