This is an archived article and the information in the article may be outdated. Please look at the time stamp on the story to see when it was last updated.
LOS ANGELES (KTLA) — Police announced a $50,000 reward Tuesday in connection with the shooting death of a 21-year-old man who was gunned down while looking up directions.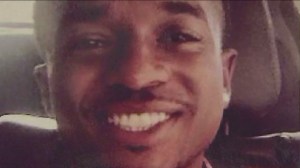 De Jon Ward was sitting in his car just before 1 p.m. on July 12 outside a 7-Eleven store at Market and 12th Avenue when he was approached, police said.
Surveillance video released Tuesday showed two men driving into the parking lot in a silver or grey Nissan Armada.
One man could be seen getting out of the car and walking out of view.
"As he sat in his vehicle looking at the directions, he was approached by a suspect who asked him 'Where are you from?' Before Dejon could even answer, the suspect pulled a gun and shot him," LAPD Capt. Lillian Carranza said.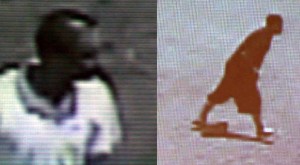 The alleged gunman then ran back to the Armada and both men took off north bound on 12th Avenue, police said.
"He did not deserve to die. He was a victim of senseless violence," Ward's cousin Caleb Campbell said.
At a news conference Tuesday, Ward's cousin Keisha Smith appealed to the public for help.
"If you hear anything, see anything, any kinds of leads, we ask you guys to please contact the police department, if nothing else, please think about our family," Smith said.
Anyone with information was being urged to call detectives at 213-382-9370.