This is an archived article and the information in the article may be outdated. Please look at the time stamp on the story to see when it was last updated.
City and county leaders are joining together in offering a $30,000 reward in hopes of generating new information in the fatal shooting of a man as he attended a family reunion at a Long Beach park in July.
Fred Taft, 57, was gunned down July 21 when he went to use the restroom at Pan American Park, 5157 E. Centralia Street, according to Long Beach Police Department investigators.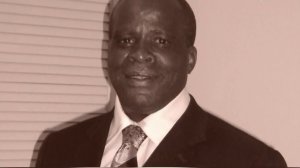 Family members have said they believe the killing was a hate crime. Long Beach Police Chief Robert Luna said  motive has yet to be determined, though investigators have not ruled out any possibilities.
Earlier in the day, officials said the Los Angeles County Board of Supervisors and the city of Long Beach were each voting on contributing $10,000 to the reward at their respective meetings Tuesday evening.
Later in the evening, Long Beach police confirmed that public officials were issuing a $30,000 reward — with the Long Beach City Council putting forth $20,000 and L.A. County supervisors approving a $10,000 contribution.
Speaking through tears at a press conference on Tuesday, Taft's daughter, Corie Taft, said she couldn't imagine why anyone would want to hurt her father.
"We are devastated. My dad was everything to all of us," she said. "I love my father more than life itself, and I miss him dearly every day. So does the rest of our family, and his two grandchildren who ask for papa every day."
"He was a great man who loved his family, friends and God. We are all devastated and heartbroken, and we need answers," Corie Taft said.
Luna said the investigation determined Fred Taft was shot inside the restroom of the park.
His killer is described as a white man in his 50s, about 6 feet tall and of medium build. He possibly wore a dark shirt, light shorts and a hat. He was last seen fleeing the park on foot.
The victim's daughter said a friend rushed into the restroom after hearing gunshots.
"My dad had been brutally shot in the back of his head while urinating," she said.
And not knowing what happened or who is responsible makes dealing with the death even harder, Corie Taft said.
"We are going into two months with little or no information," she said.
Supervisor Janice Hahn said Fred Taft has not been forgotten.
"The Long Beach Police Department, I know for sure, is working tirelessly to find an apprehend the person who did this, and my goal as County Supervisor is to assist them as much as I can in that effort," she said. "At todays meeting, I will ask my colleagues to approve a $10,000 reward to anyone with any information leading to the apprehension of this murderer."
Long Beach Mayor Robert Garcia said the Long Beach City Council plans to do the same.
"The murder of Fred Taft has been a horrific and tragic event here in the city of Long Beach," he said. "Fred Taft's family deserves justice in this case, and the city and the community needs answers."
The mayor implored those with information to do the right thing.
"The entire community mourns this tragedy, and we're here to plead to the public to please come forward with information. No peace of information is to small."
Hahn and Luna said they were optimistic that the reward may help solve the case.
"Since the day of the murder, detectives have worked relentlessly to follow up on all available clues and leads," the chief said.
"This crime occurred on a Saturday afternoon at about 4:30," Luna said. "Numerous people were in the park. We believe there are other people who witnessed or have information about this shooting who are yet to come forward."
"We can't emphasize strongly enough that if you have information about this murder, it is your responsibility to report what you know. I know by working together, we can absolutely solve this case," he said.
Anyone with information was urged to contact Homicide Detectives M. Hubbard or A. Garcia directly at 562-570-7244.