This is an archived article and the information in the article may be outdated. Please look at the time stamp on the story to see when it was last updated.
Officials planned to announce a $50,000 reward during a news conference Friday in their search for a hit-and-run driver that killed an 82-year-old man in the Harbor Gateway neighborhood of Los Angeles earlier this month.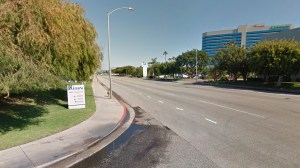 Jung Taek Nam was walking eastbound on Francisco Street in an unmarked crosswalk when he was struck by a vehicle traveling southbound on Vermont Avenue (map) at about 5:30 a.m. on Jan. 7, the Los Angeles Police Department stated in a news release.
Nam was pronounced dead at the scene by responding paramedics.
The driver who struck Nam did not stop to render aid or identify himself, according to the news release.
Investigators believed the vehicle involved may be a dark blue or purple 2011 to 2014 Dodge Challenger, according the news release issued following the crash.
Anyone with information was asked to contact South Traffic Area detectives at 323-421-2500.
Anonymous tips can be called in to Crime Stoppers at 800-222-TIPS (800-222-8477).