This is an archived article and the information in the article may be outdated. Please look at the time stamp on the story to see when it was last updated.
Riverside City College students said they were shaken Thursday to find out that their school had been listed as a potential target in 2011 by terrorist Syed Rizwan Farook and his friend Enrique Marquez Jr.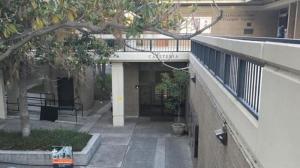 "It is kind of shocking to think we are sitting here right now and they planned to do something so horrific here," said student Victor Garcia, 24. "That is crazy, but it is a reality nowadays. What makes a person think like that?"
Marquez, a 24-year-old Riverside resident, was charged Thursday with conspiring with Farook in 2011 and 2012 to commit terrorist attacks, according to court documents. Marquez was also charged with the unlawful purchase of two assault rifles used by Farook, 28, and his wife Tashfeen Malik, 29, in the Dec. 2 attack at the Inland Regional Center in San Bernardino in which they killed 14 people.
Two of the guns Farook and Malik used in the shooting rampage, semiautomatic rifles, had been given to the couple by Marquez, a former neighbor, who checked himself into a mental hospital after the attacks, law enforcement sources said.
Click here to read the full story on LATimes.com.