This is an archived article and the information in the article may be outdated. Please look at the time stamp on the story to see when it was last updated.
A Riverside County man being sought for allegedly beating a dog to death with a shovel outside his home last month has been arrested, authorities announced Thursday.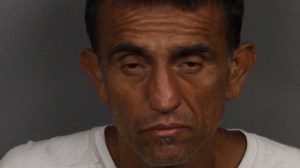 Efren Rodriguez Martinez, of Whitewater, was taken into custody in Coachella on Tuesday, which happened to be his 54th birthday, according to John Welch with the Riverside County Department of Animal Services.
Martinez was accused of beating the 3-year-old terrier mix named Rusty on June 8.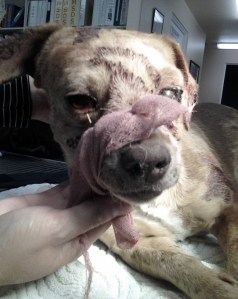 A neighbor reported hearing the dog being hit and also witnessed another blow to the dog moments later, according to officer Kyle Stephens with Animal Services.
According to a neighbor, Martinez swung "the shovel and hit the dog one last time before scooping the dog upon the shovel and tossing it over his back fence into the desert," Stephens stated.
Another resident called 911, a release from the department stated.
Rusty he was breathing heavily and whimpering when help arrived, Stephens said.
The dog was rushed to the VCA Valley Animal Medical Center in Indio for emergency treatment. But Rusty had been injured too badly and died two days later.
A complaint filed against Martinez in the Riverside County Superior Court in Indio last month includes a personal use of a weapon allegation.
If convicted, he faces up to eight years in state prison.