This is an archived article and the information in the article may be outdated. Please look at the time stamp on the story to see when it was last updated.
A 42-year-old Riverside man was named Wednesday as a suspect in a break-in at a Riverside County animal shelter that ended in the death of four dogs and the disappearance of several others.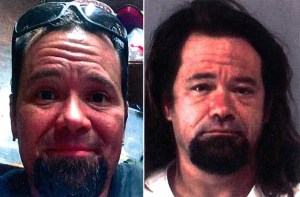 Jason Ernest Johnson, also known as Jason Neunzer, is wanted on suspicion of felony burglary, animal cruelty and vandalism in connection with the break-in at the Jurupa Valley shelter, which was discovered Sunday morning.
Shelter employees arrived to find some 22 kennels broken into, and two dogs dead. Blood was spattered on the walls and pooled on the floor, a spokesman for the Riverside County Department of Animal Services said.
At least two dogs were fatally hit by cars after the break-in. Several were found, and others remained missing.
A warrant was issued Wednesday for Johnson's arrest in connection with the break-in.
He may have fled to Las Vegas or Fresno, according to a flier from the Riverside County Sheriff's Department.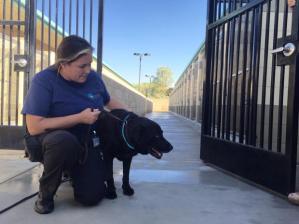 Johnson is on probation in Riverside County in connection with drug charges.
He drives at 2006 white Dodge Ram pickup truck with California license plate No. 00064R1. The registration on the vehicle expired at the end of August, the flier stated.
Johnson was described as a while man, 5 foot 8 inches tall, 185 pound, with medium-length brown hair and brown eyes.
Anyone who see Johnson or has information on his whereabouts was asked to contact sheriff's Investigator T. Gonzales at 951-955-2600.
The Humane Society of the United States offered a reward of up to $5,000 for information leading to the conviction of the person or people responsible for the break-in.
"Public animal shelters are intended to be safe and temporary havens for lost, surrendered and displaced animals," said Eric Sakach, senior law enforcement specialist for the Humane Society, in a news release. "We're hopeful someone will do the right thing and contact authorities if they have any information connected to this case."