This is an archived article and the information in the article may be outdated. Please look at the time stamp on the story to see when it was last updated.
RIVERSIDE, Calif. (KTLA) — A plan to sterilize pit bulls goes before the Riverside County Board of Supervisors on Tuesday.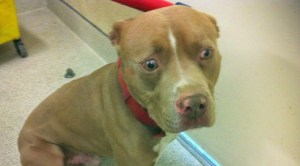 They will consider an ordinance that could require owners of pit bulls and pit bull mixes to get their pets sterilized.
The county Department of Animal Services says pit bulls and pit bull mixes significantly impact the health and safety of residents and their pets.
It also says that the breed represents 20 percent of the dogs impounded by the department, and historically has very low adoption rates.
The supervisors meet at 9 a.m. Tuesday at the County Administrative Center, 4080 Lemon Street in Riverside.