This is an archived article and the information in the article may be outdated. Please look at the time stamp on the story to see when it was last updated.
The parent company for Roscoe's Chicken 'N Waffles has filed for Chapter 11 bankruptcy protection, the Wall Street Journal reported.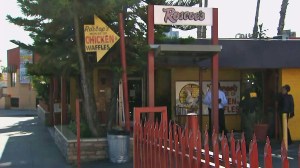 The company owes about $1.6 million from a jury verdict and $1.5 million in attorneys' fees to a former employee who sued for discrimination and wrongful-termination in 2013, according to the newspaper.
The bankruptcy filing doesn't necessarily mean the restaurants will be closing however.
Companies often file for Chapter 11 bankruptcy in order to restructure their debts.
The chicken and waffle house has long been a popular place to eat for celebrities and even was even visited by President Barack Obama in 2012.
There are currently seven Roscoe's Chicken 'N Waffles locations; six in Los Angeles County and one in Orange County.
The original Roscoe's opened in 1975 in Long Beach.