This is an archived article and the information in the article may be outdated. Please look at the time stamp on the story to see when it was last updated.
A 37-year-old track coach at Rosemead High School was charged with having sexual relations with a student that began when she was 14 years old and went on for more than two years, the Los Angeles County District Attorney's Office said Tuesday.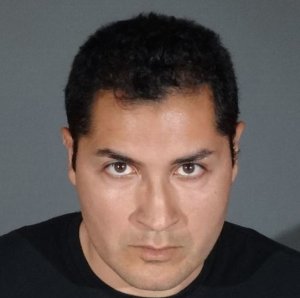 Fidel Camarena Dominguez of La Puente is facing criminal charges including six counts of lewd act upon a child 14 or 15, two counts each of oral copulation of a person under 16 and dissuading a witness, the DA's office said in a news release. He also faces charges of unlawful sexual intercourse and oral copulation of a person under 18.
The charges were filed on Monday and Dominguez was scheduled to be arraigned on Tuesday.
He is accused of having sex with the female student from February 2015 to June 2017, according to prosecutors. A person with the same last name is listed online as the head coach for the high school's track and field team.
The now-18-year-old victim came forward on Feb. 22 and told authorities the sexual activities went on while she was attending Rosemead High School and Dominguez was her track coach, the Los Angeles County Sheriff's Department said in a news release.
Dominguez would allegedly pick her up on the weekends and drive her to his home in La Puente so they could have sex, the Sheriff's Department said.
Authorities have not released other details in the case.
Dominguez's bail was set at $270,000, according to public arrest records. Prosecutors  had initially said his bail was set at $400,000. It is unclear whether there were changes in the case.
The suspect faces a maximum possible sentence of more than 10 years in prison if convicted, according to the DA's Office.
The L.A. County Sheriff's Department continues to investigate the case.
Investigators believe there may be additional victims.
Anyone with additional information was urged to call the Sheriff's Department Special Victims Bureau at 877-710-5273 or email specialvictimsbureau@lasd.org. To provide information anonymously, call Crime Stoppers at 800-222-TIPS.
KTLA's Nouran Salahieh contributed to this report.