This is an archived article and the information in the article may be outdated. Please look at the time stamp on the story to see when it was last updated.
Turbulent waters off Southern California have prompted multiple rescue efforts in recent days, including several in Rancho Palos Verdes where popular tide pools were drawing visitors to areas subject to the rough surf.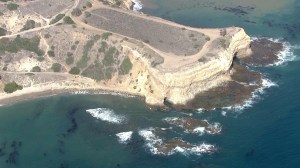 Multiple swimmers were rescued by lifeguards on Tuesday afternoon in the Sacred Cove area, the same location where a teen swimmer was saved by two good Samaritans a few days earlier.
Los Angeles County Fire Department received a call at 3:40 p.m. of swimmers stranded, a department official said. Upon arrival, authorities saw two swimmers in distress in the area of Abalone Cove and began efforts to get them to safety.
Five swimmers who were stranded on the rocks were rescued, the county lifeguards' Twitter account later stated.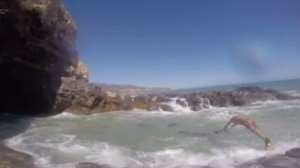 In nearly the same spot, two civilian swimmers on Sunday rescued a 19-year-old from the churning ocean in an incident caught on cellphone video.
"He's right there; he's right there," a woman screamed after Gary Golding, one of the good Samaritans, dove into the water after the teen.
"He eventually went unconscious and surfaced face down," Golding recalled.
Then another rescuer, Robert McNulte, jumped into the foaming water. He dragged the large teen from the pool toward the rocks, where the two men helped resuscitate the young victim.
"I said, 'He's not going to die. We're not going to let this kid die.' And I just kept going while Rob was giving him mouth to mouth ... until he started breathing," Golding said.
The teen was airlifted to an area hospital -- a scene that was also caught on video.
The rescue took place in an area popular with visitors because of the many tide pools. But violent seas can make it dangerous for some adventurers who attempt to make it past the sea cave where the swimmer got stuck.
One man died in the nearby Abalone Cove Sunday after being pulled from the water, Los Angeles County Fire Department Inspector Scott Miller told the Daily Breeze.
Two other men were rescued just before noon Monday after being stuck on a rock in the ocean farther west, Miller told KTLA.
The 19-year-old's rescue by the two civilians came a day after longtime Newport Beach lifeguard Ben Carlson died following a rescue operation that saved a swimmer farther down the coast.
The Southern California region has been subject to high surf and dangerous rip currents in recent days due to a prolonged south swell, according to the National Weather Service.
Hazards surf conditions remain at south facing beaches in Los Angeles county. Ask the @LACoLifeguards if conditions are right for swimming

— LACoFD (@LACOFD) July 8, 2014